We stayed at the Chon Inter Hotel in Chonburi, and it was one of the tallest buildings in the area, so it wasn't long until I found roof access.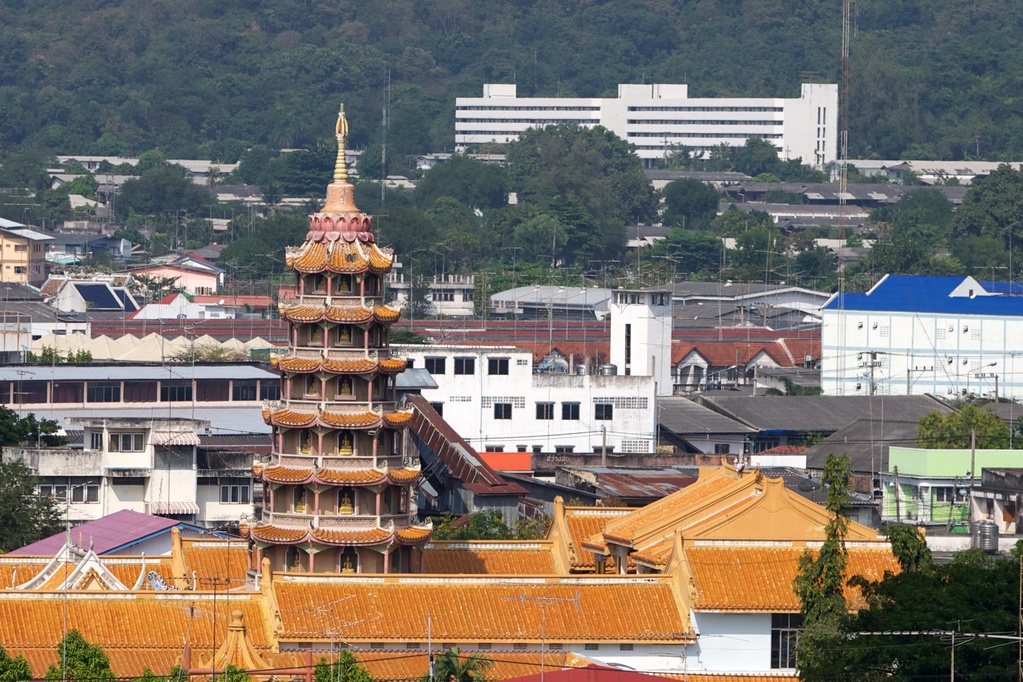 As you probably noticed at the end of our hospital stay, Thailand has a lot of TV antennas. What you can't see from ground level are the equally prolific lightning rods (fore right).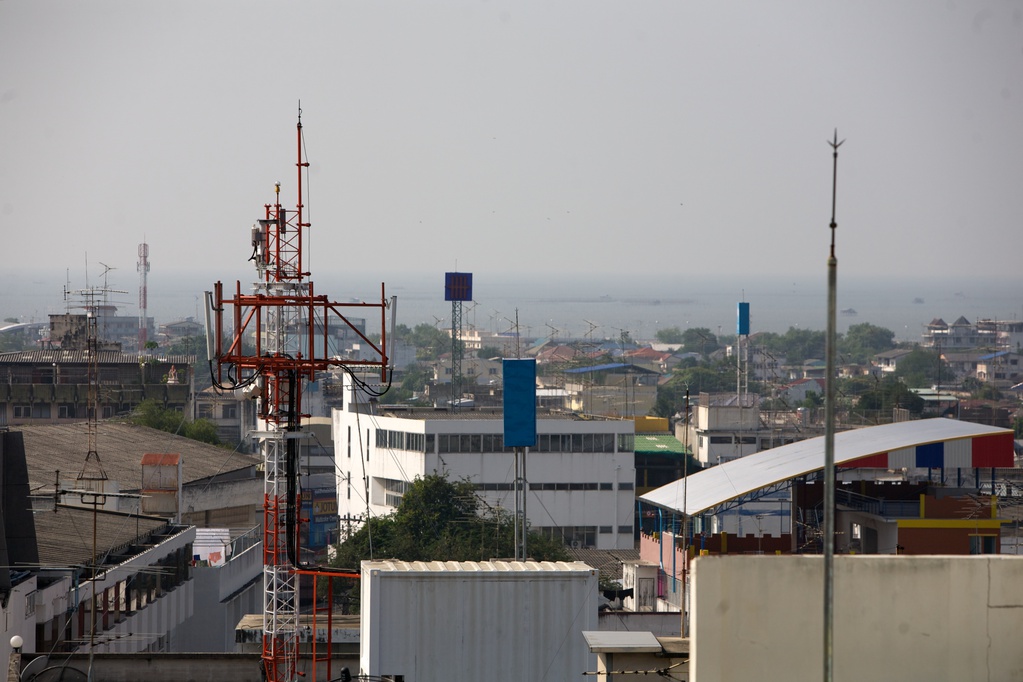 On taller buildings, these guys are connected to an extensive system of ground wires that run the perimeter of the roof, in case the rod doesn't successfully attract the strike. While it only stormed once during our stay, we felt pretty safe.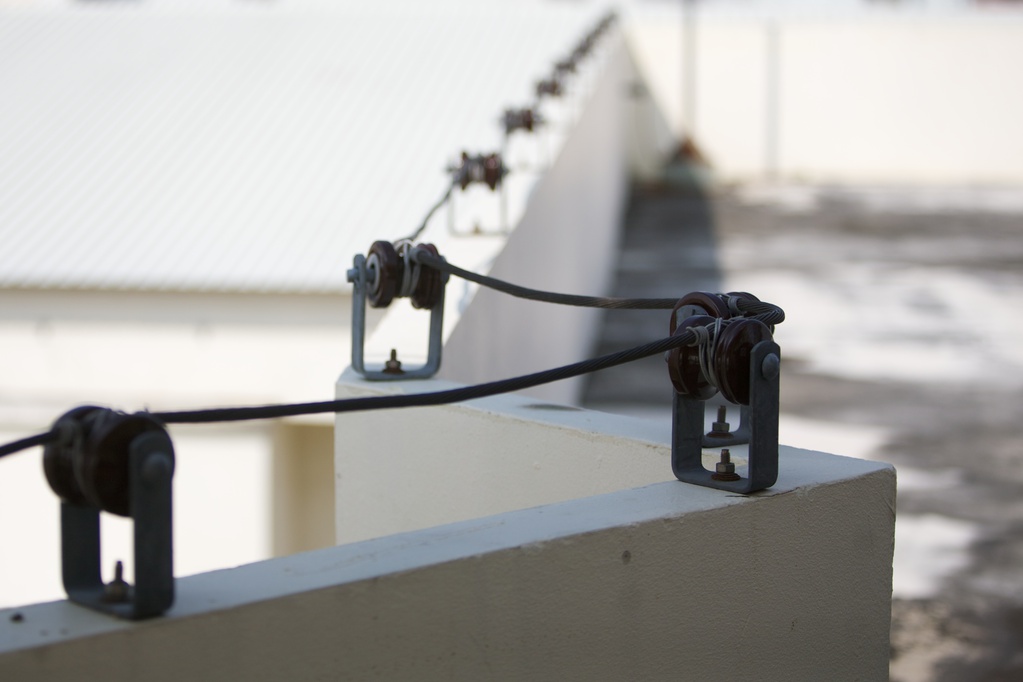 The rooftops show another perspective into life in Thailand, where space is at a premium in the popular urban areas. Most buildings have pretty easy roof access, and for the most part the space is used for TV/satellite antennas, the occasional garden, trash, and to store awkward things like ladders.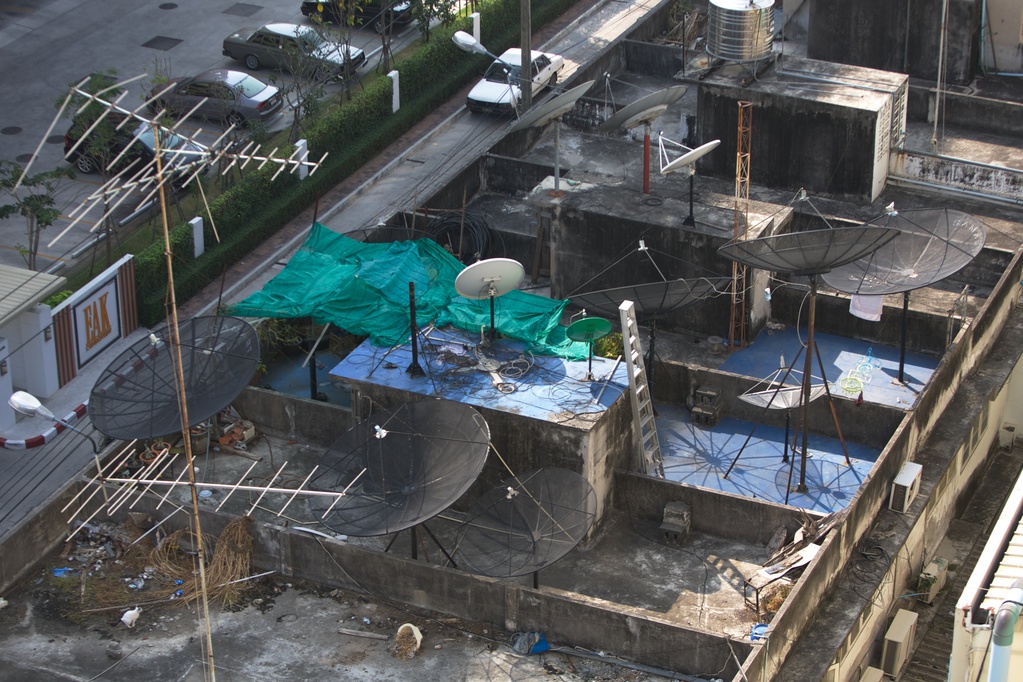 That's pretty common, if not a little busy, but the occasional rooftop was used as an urban backyard.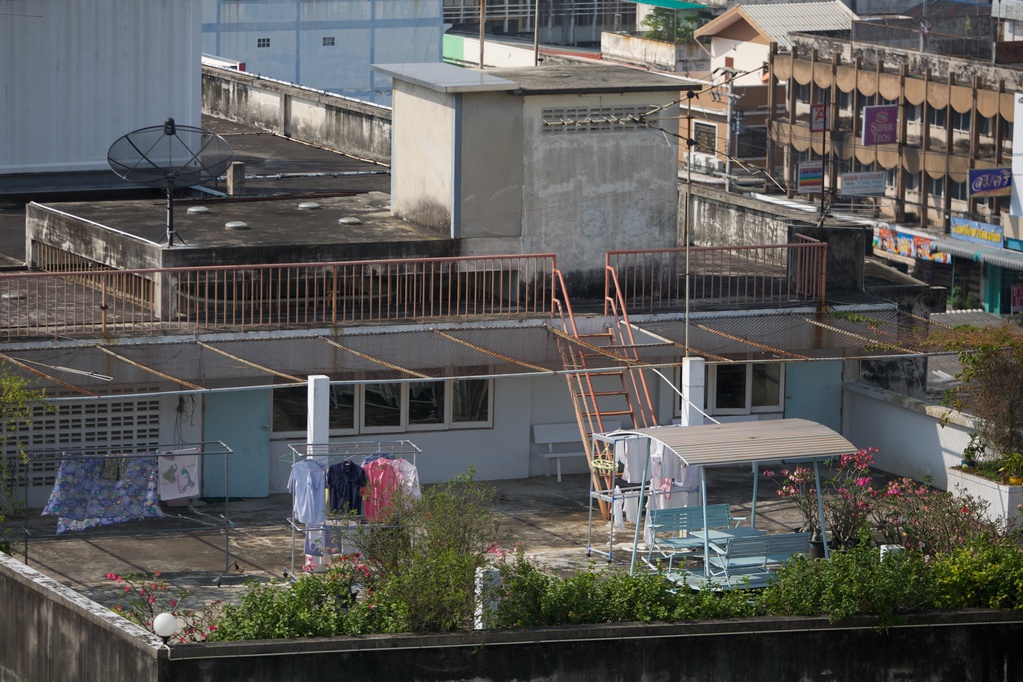 On most days visibility was pretty limited, but we got a few clear days during our stay. Those mountains are further than you'd want to walk.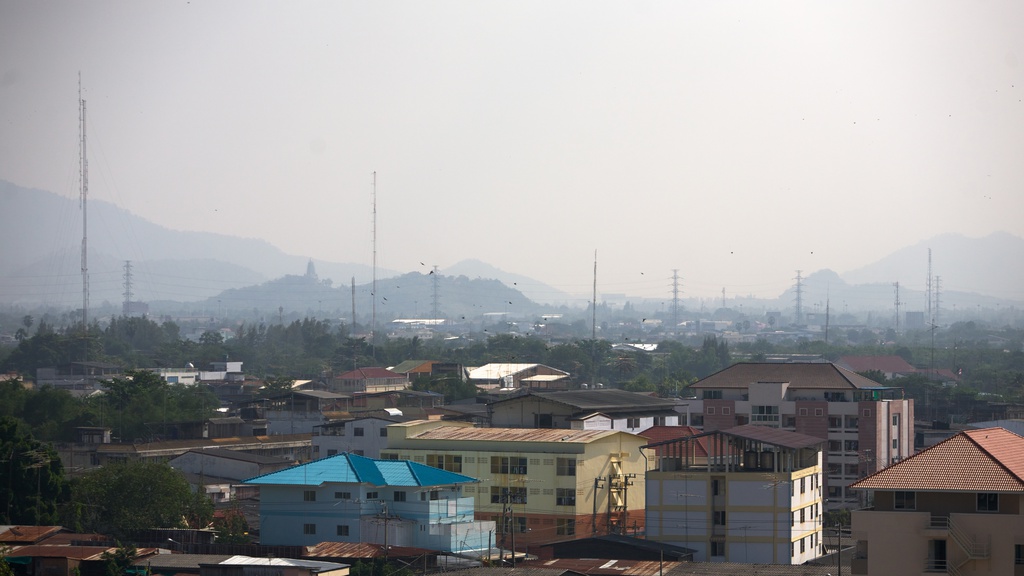 Behind the hotel was a large concrete statue of the buddha. We would have had a picture of this earlier in the trip, but our room's windows had a lot of hard water buildup.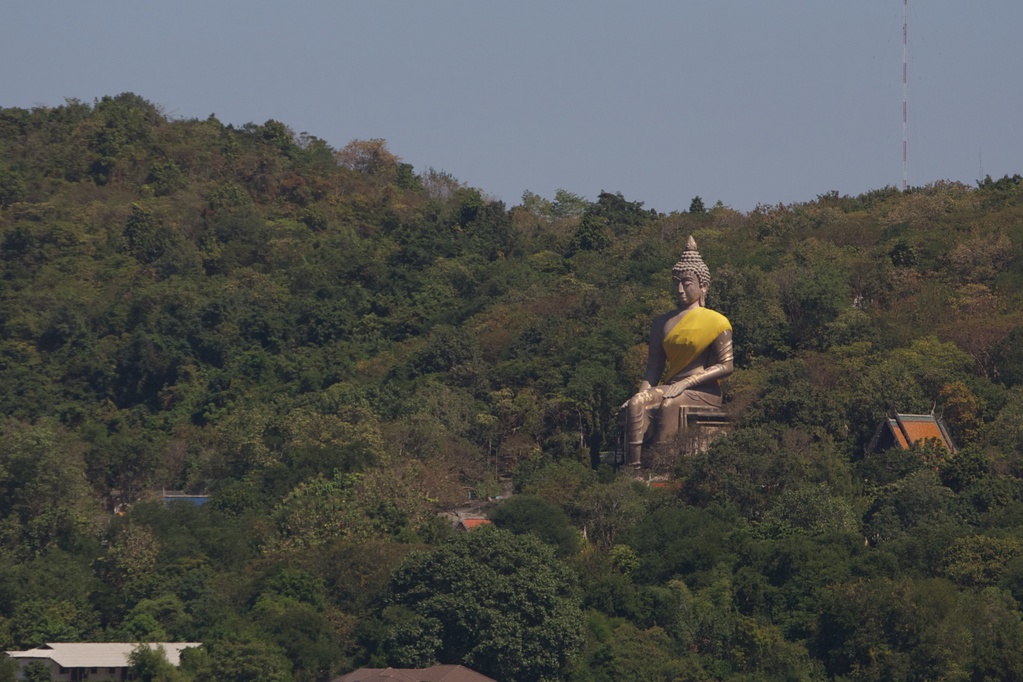 The hotel was only about 7 stories, so we weren't the tallest building in the area; this apartment building next door probably had a dozen floors.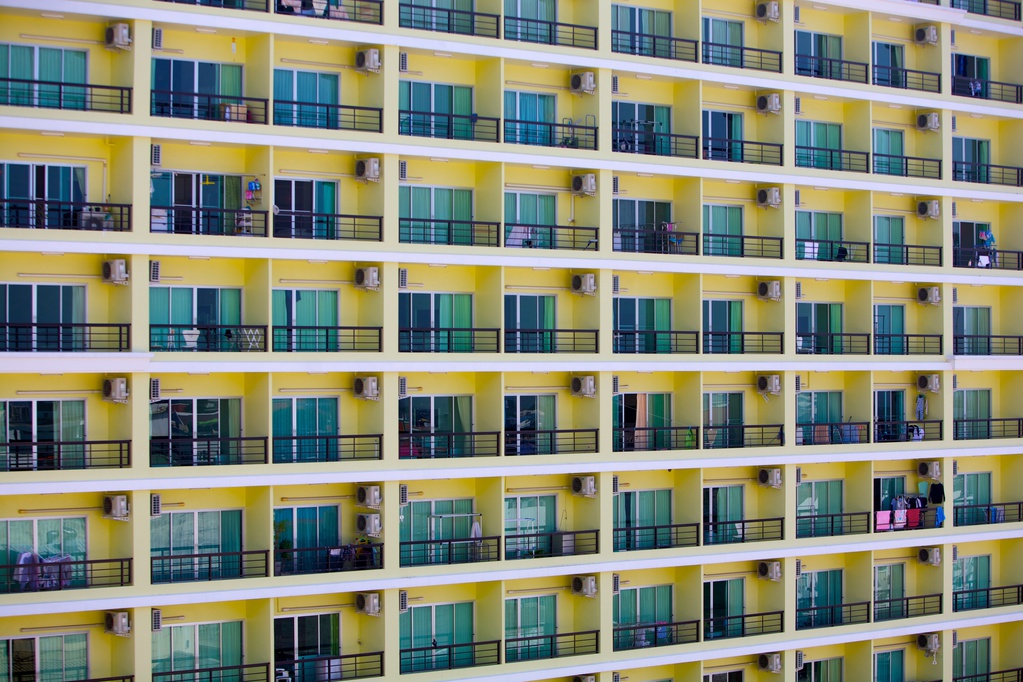 Down on the street, there is not a single length of street frontage that isn't used for a shop or restaurant at some point during the day. For the most part it looked like people made their shops their homes, with most having a couch and TV within reach of the customer-accessible areas. I walked past a few places after dark who had drawn their security gates but left the doors open, enjoying dinner with their family while watching a soccer match.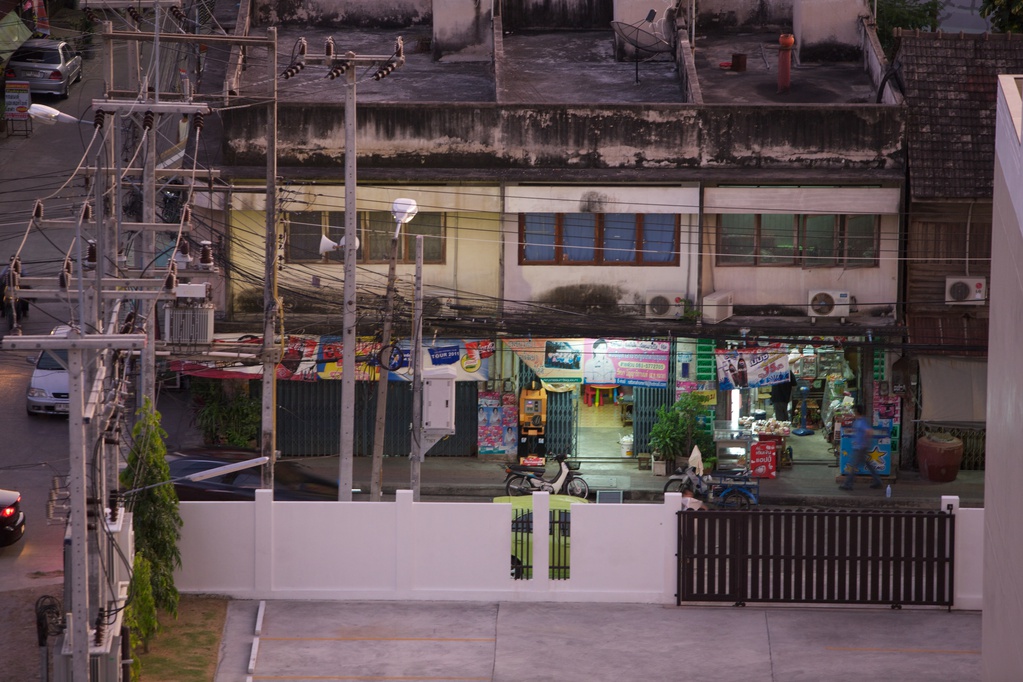 During our hospital stay I mentioned that Paul and Ava were visiting us in Chonburi, and many of these pictures were taken from the rooftop shortly after they arrived. Here's Paul, saying hello with his camera.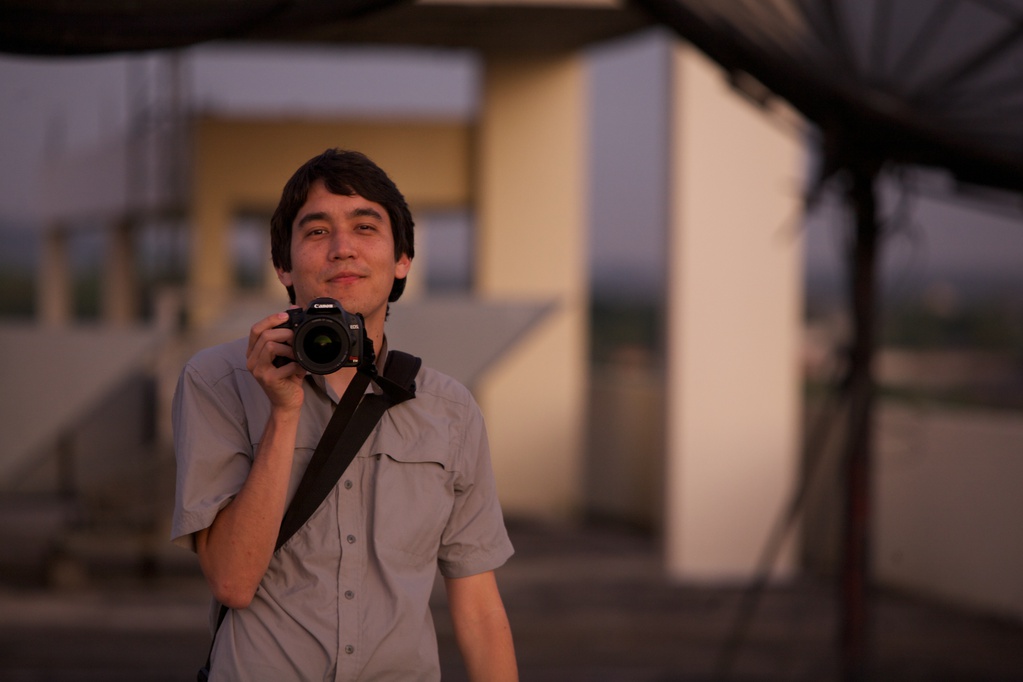 And taking a picture of the sunset. In a year or two, you'll be able to see his Thailand experience on his blog, Diplograph.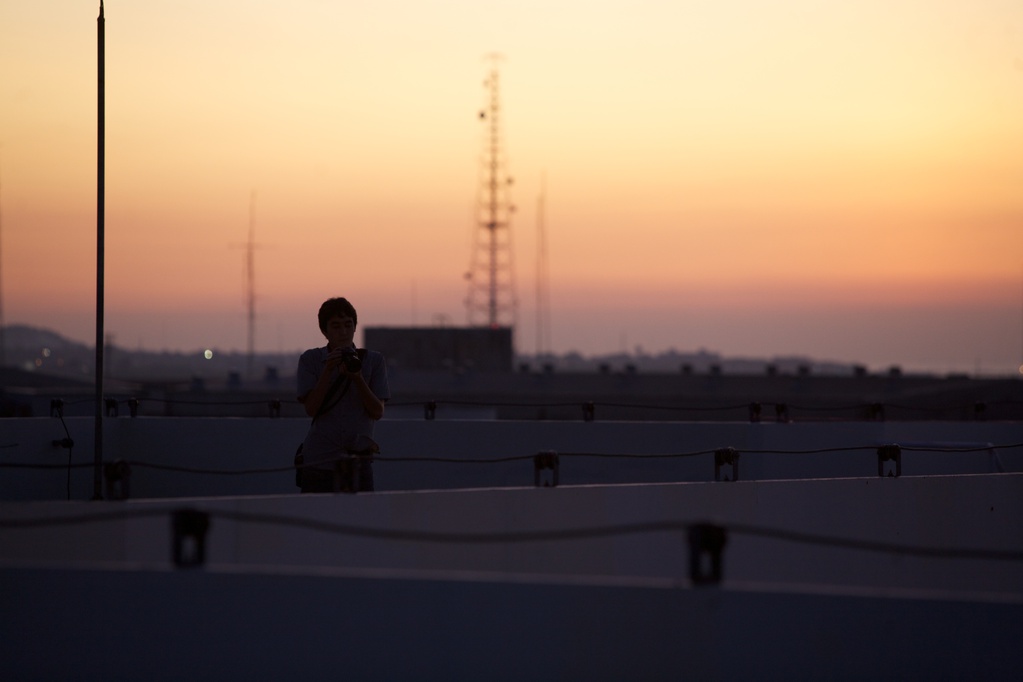 Paul and Ava were both really good sports, tolerating my excitement at their arrival after a long day of traveling. You can tell here that Ava is looking forward to getting the keys to their room and sleeping until lunch. Her rooftop time wasn't wasted, though—she got a great shot of the sunset that will hopefully turn up someday on her blog.