Another short set of photos, this time of the clinic trip to their beach house, which was bookended by the Thepsathit Phra Kiti Chalerm Chinese Shrine and visiting the monkeys that live on the mountain near the house.
The shrine was a lot showier than most of the places we visited in Thailand. Here's a view of the main building and central fountain from the entrance.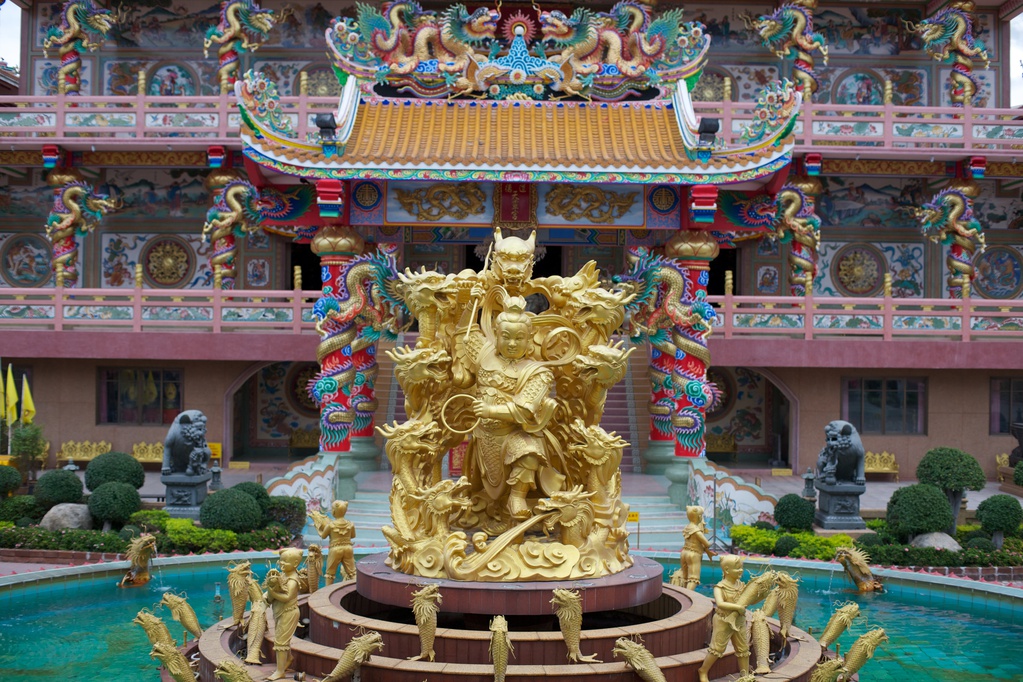 Like Canada, residences and sacred areas are usually shoe-free. The difference is that in Thailand you leave them outside. The wat of the big buddha near our hotel didn't have these signs, but I suppose that's the price of tourism. I want one for our place.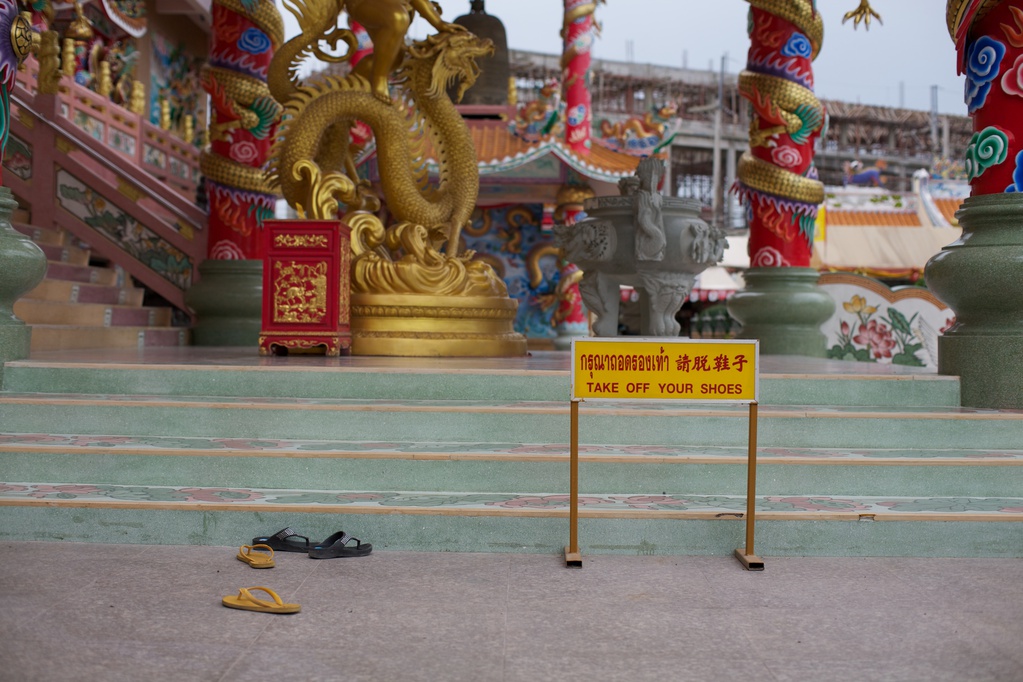 This shrine has all the ingredients required of a wat. Below is the drum tower, located on one side of the main building and mirrored by the bell tower on the other.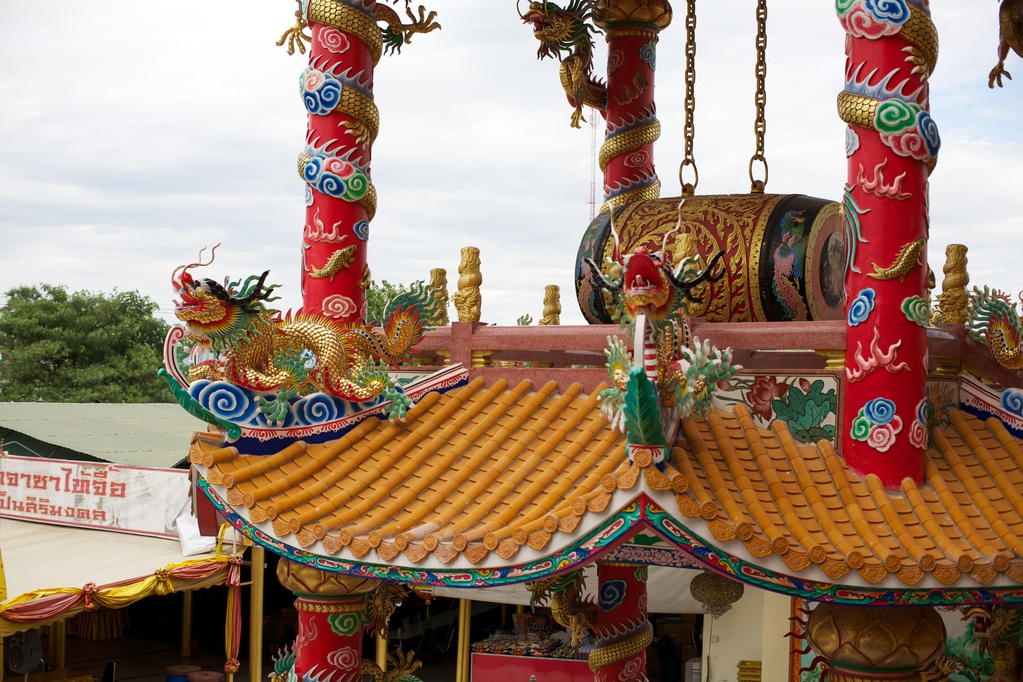 On to the main attraction. The beach house is not only a clinic getaway destination, but also seemed to be owned outright by Dr. Suporn. Must be nice. The view was straight out of your computer's wallpaper folder.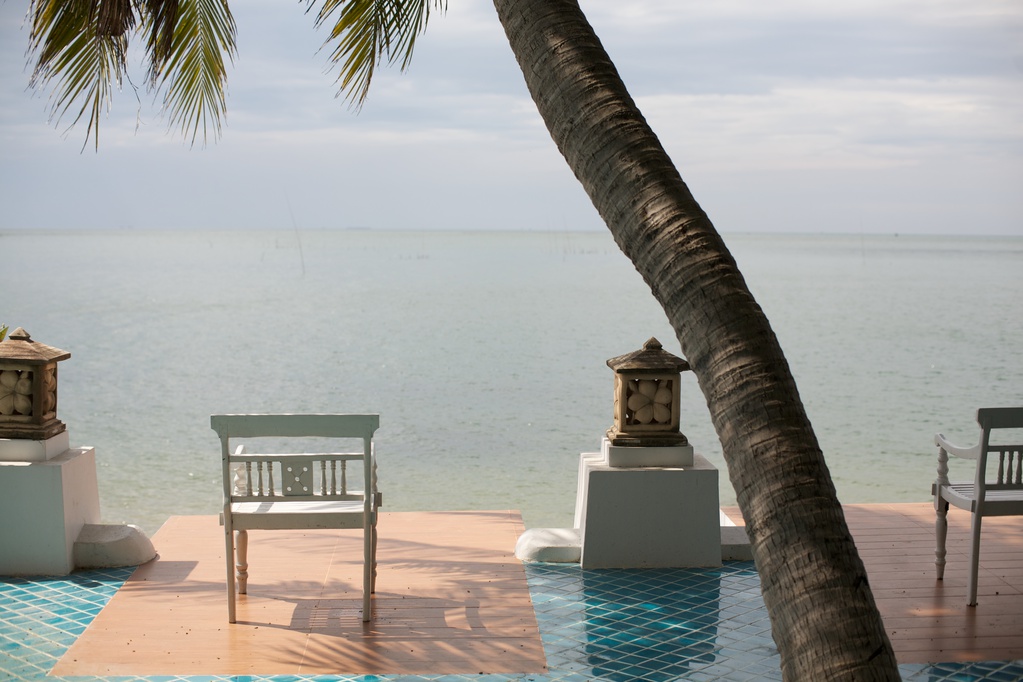 Here's Bo. She loves cameras. More importantly, she picked us up from the airport when we landed in Bangkok, so we love her.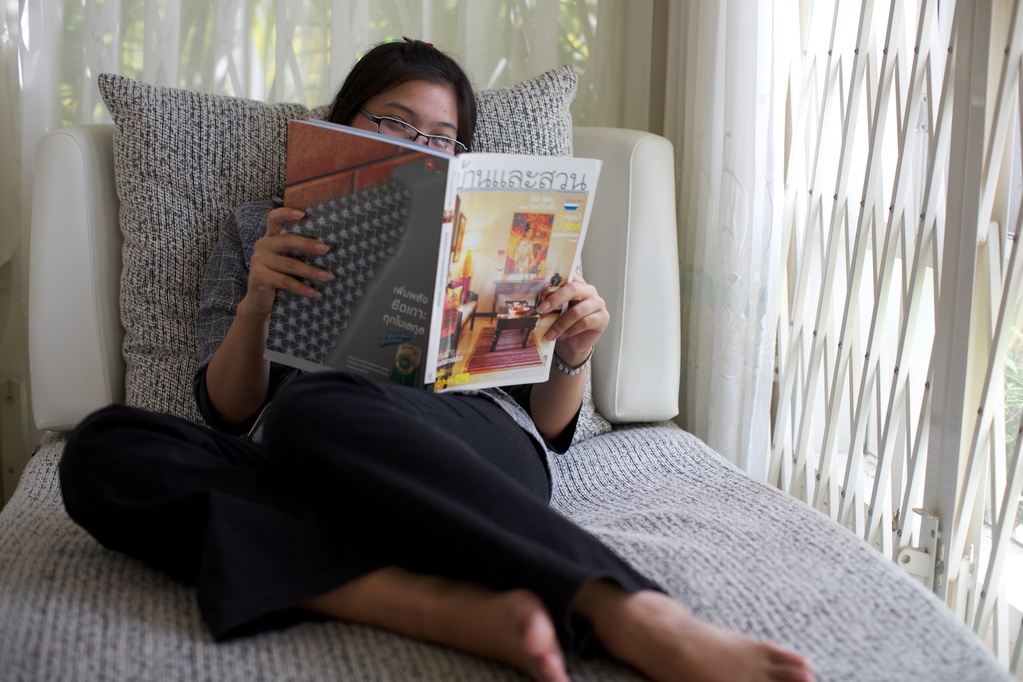 We also came across some local wildlife.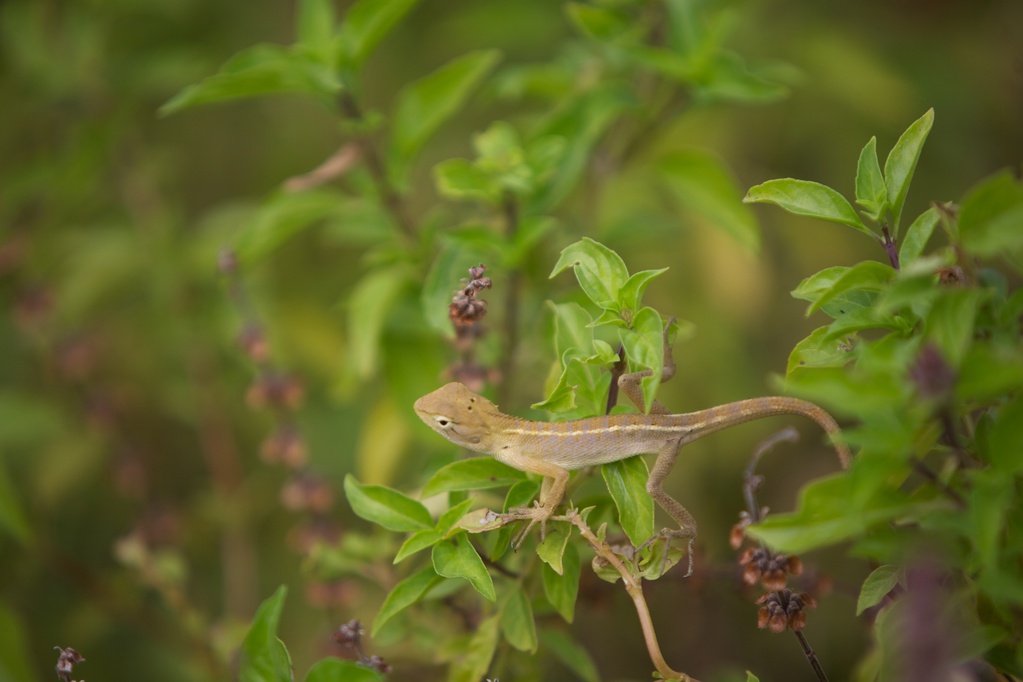 At the end of the day we made our way back to the hotel, and I expected that we'd stop somewhere to check out the monkeys, but instead we kept driving! The monkeys chased the van around as our driver dropped food out the windows.
But to prove that we did actually see monkeys, here's the view as we left the area.