Before we get into today's Clinic-run outing to Pattaya, special credit needs to be given to our guide: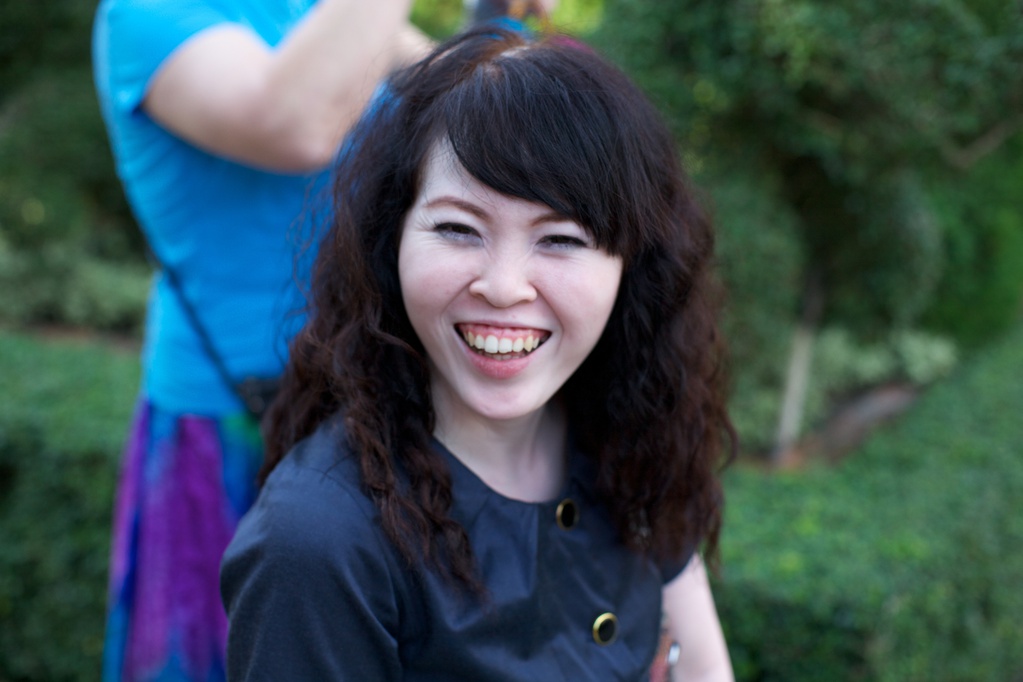 She taught us that the Thai equivalent of "herding cats" is "gathering crabs". Such was her day with our group.
Stop one at the park was a baby tiger. Exactly as adorable as it sounds.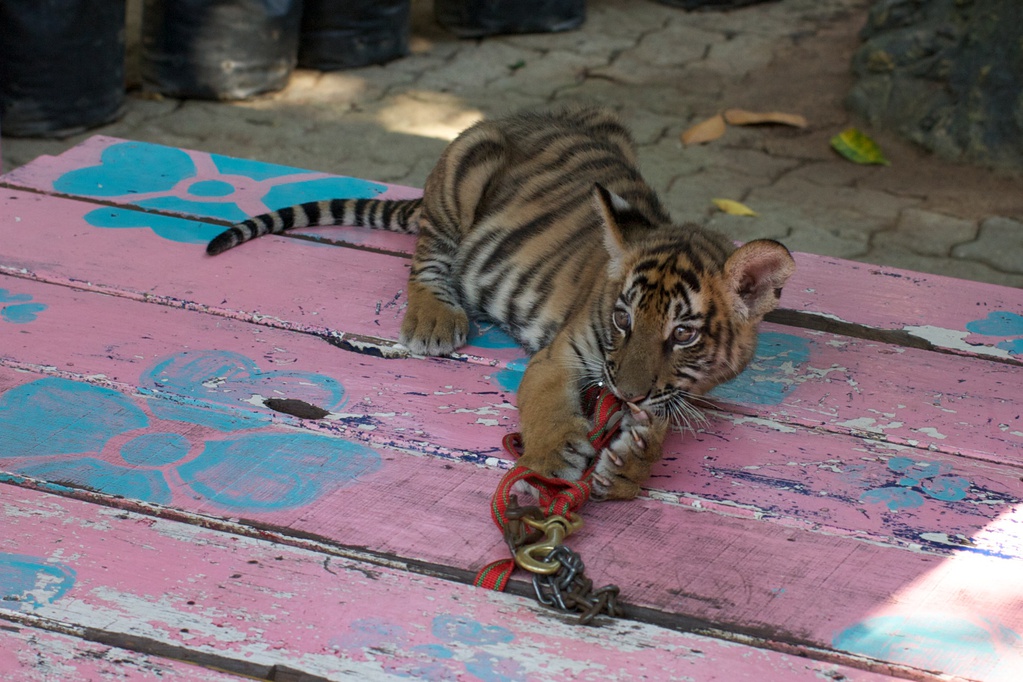 raaaaaaaaaaaar~
Like any good kitten, it was sleepy pretty much all of the time. It was also hot out.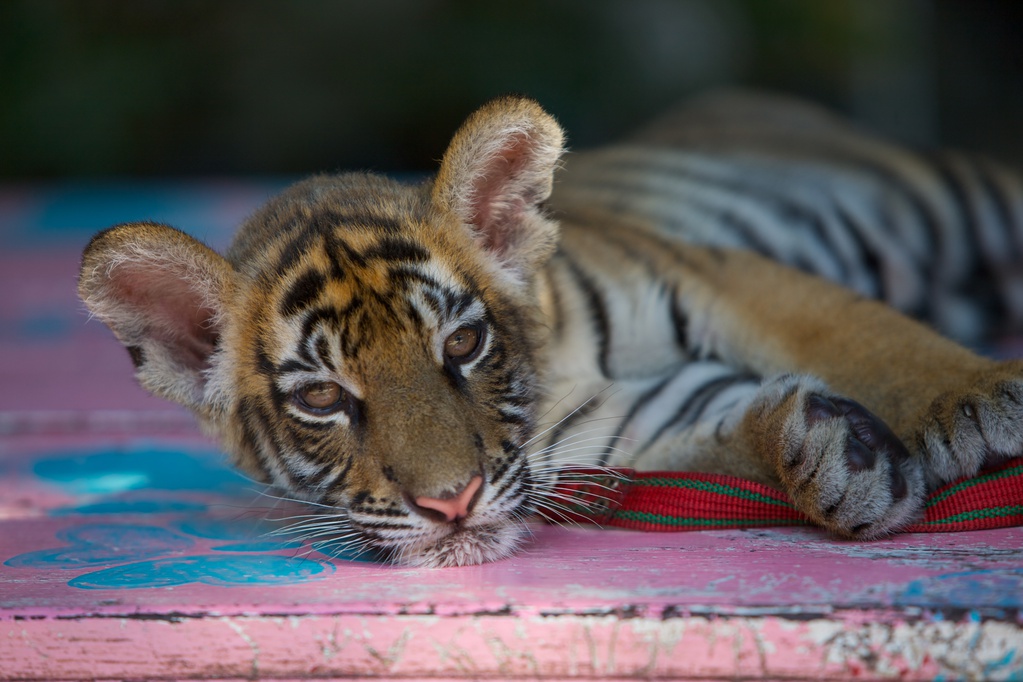 The cats came in a few different sizes, that being small, and the next being extra large. The handlers seemed pretty gentle with the animals, and even managed to have a sense of humour.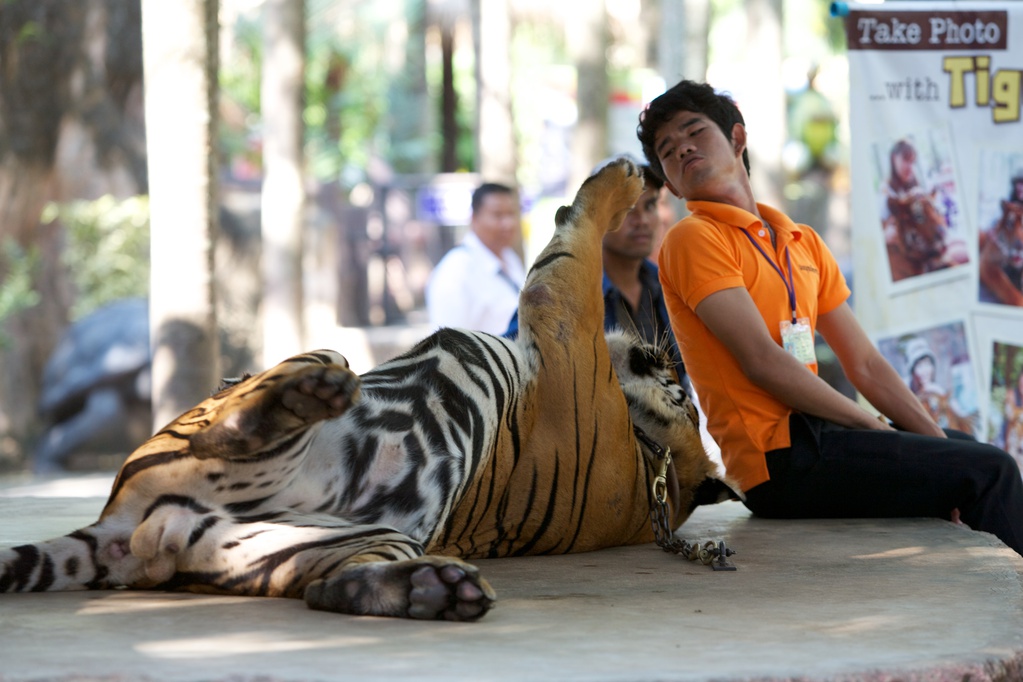 There were other animals too. Here are some parrots, with one caught mid-squawk.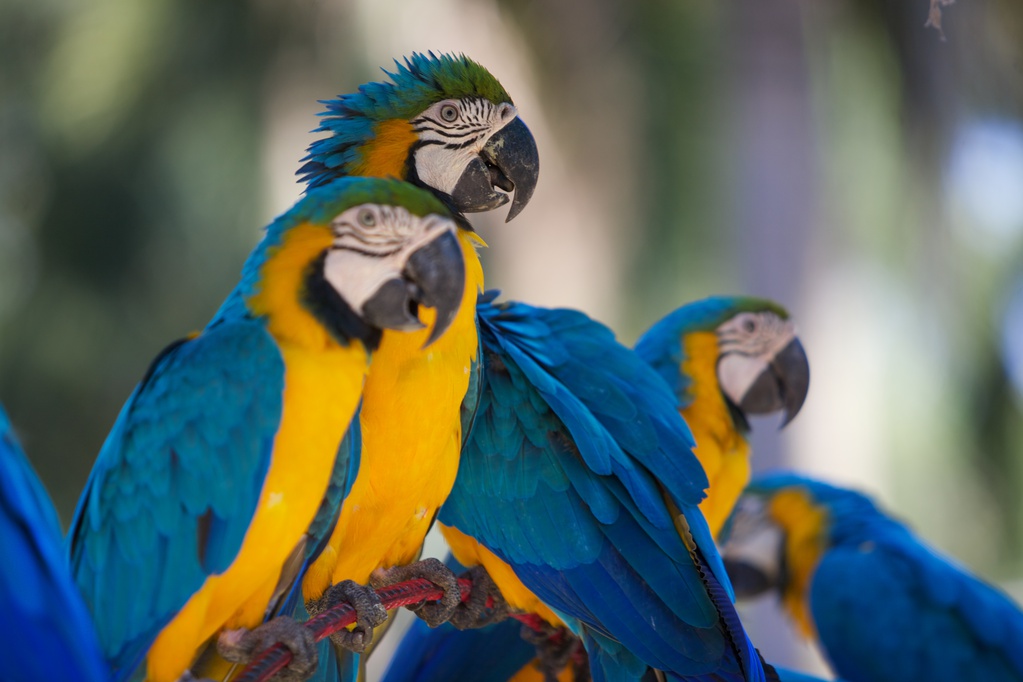 You could take a picture with most of the animals there (including the various-sized tigers) for a fee. More pedestrian was a petting zoo, where Beth was mobbed by four legged herbivores tugging at her skirt.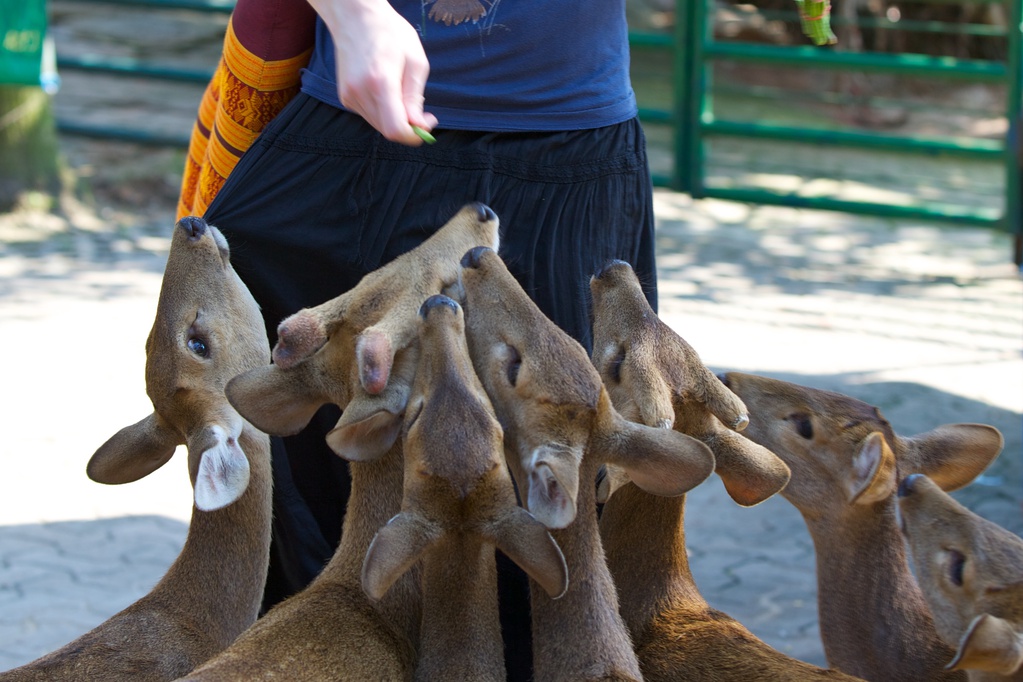 After we'd explored a while, it was time for a stage show. After an introductory dance, the stage crew scurried out and set up a boxing ring.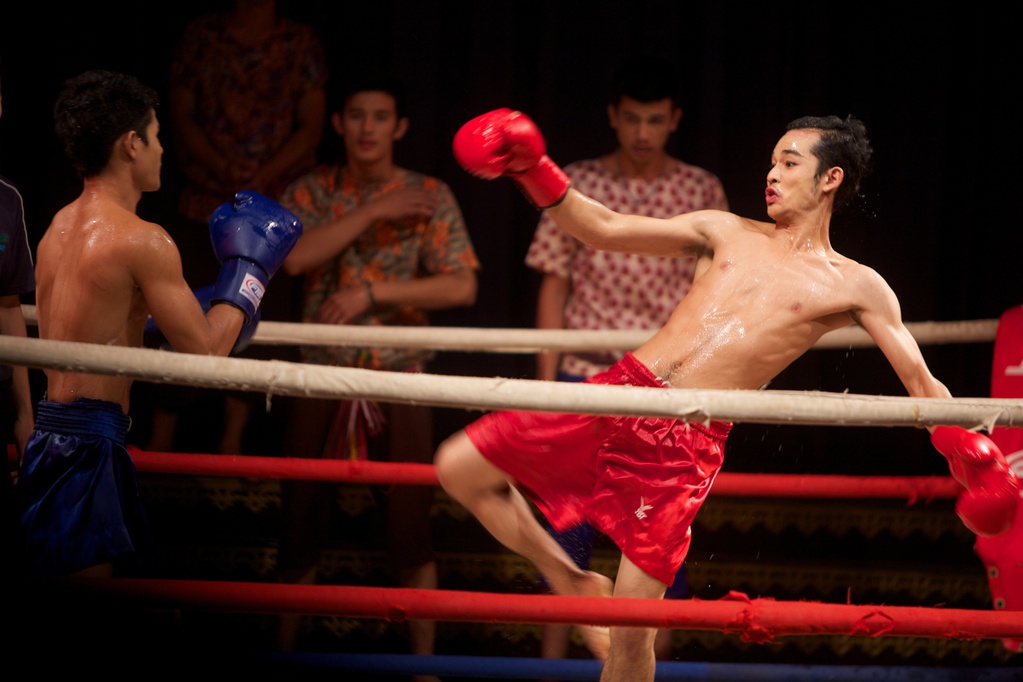 Every non-dance act was bookended by a dance number involving some pretty elaborate costumes, cultural themes, and synchronization.
Towards the end we got a choreographed demonstration of some weapons-based martial arts.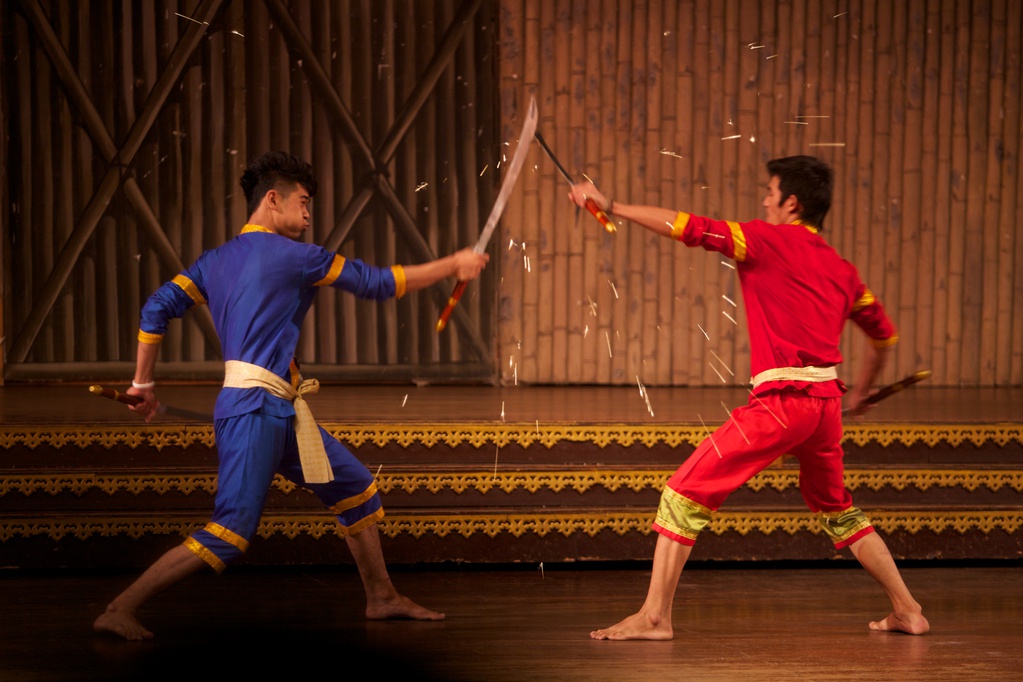 After the stage show was an elephant show with a few really impressive acts that were hard to photograph but would have worked well with video. They were throwing darts accurately into targets made of balloons and shooting hoops from the three point line. Pretty amazing stuff.
After every segment, the elephants came to the rails for bananas, either given or stolen. A few people today learned that an elephant has a surprisingly long reach with its prehensile nose.
After the show itself, people had an opportunity to interact with the elephants (again, for a fee). I don't care if it was a tourist gimmick; it was amazing to be interacting skin-to-skin with an elephant. Finishing off tonight's post, here's one of our travel companions enjoying her encounter.